so here is the rub,
I bought this 92 LSL a few months back it has 176k it was beat to **** mechanically and on the exterior by the PO the interior is in great shape however

.. anyway, back to the matter at hand.
The transmission has a shudder/vibration around 1900-2400k rpm it feels like in every gear, but in 3rd and 4th you really feel it. Also very occasionally the shift between 2-3 slips and i do get the very occasional bang going into reverse this mostly happens when going from drive to reverse like on a 3 point turn and yes i was fully stopped before the shift.
I also get a strange surging when taking off when cold on a right turn at anything below 1/2 throttle. I'm not sure if its related or if my MAF just needs a good cleaning and or re-soldering
The service records indicate that the trans was rebuilt about 50k ago. I still wanted to service the trans because the fluid looked dark. so when i dropped the pan this is what i found..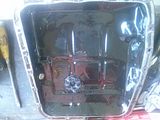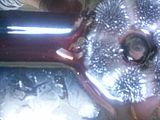 That magnet is looking pretty damn fuzzy and those chunks sitting next to it are pretty damn big... what i didn't snap a pic of was the bolt that was laying in the bottom of the pan as well, It was one of the bolts that go through the filter

so i installed a new filter and filled her up with some max life and a bottle of lubeguard red it feels a little smoother but is still vibrating. I did remove the Subaru added external filter as it was leaking and rusty i figured it was probably running in bypass mode anyway.
is there anything else i can do to prolong the life of this trans? is it worth adding a external cooler and filter? or should i just save money for a 4.44 swap?